The SPD-One Percussion drum pad comes loaded with a library of 22 realistic percussion sounds, adding a ton of options to your kit right out of the box. Want to use your own sounds? No problem! Just connect it to your computer via USB and drop in the WAV files you want to play. Once you've loaded up the samples you want to play, there are several onboard options that let you further customize your SPD-One Percussion's sound. For starters, you can tune your samples up or down to get them to fit in with the rest of your kit or to create cool special effects. Speaking of effects, built-in reverb and delay are also great ways to make the most of your drum sounds.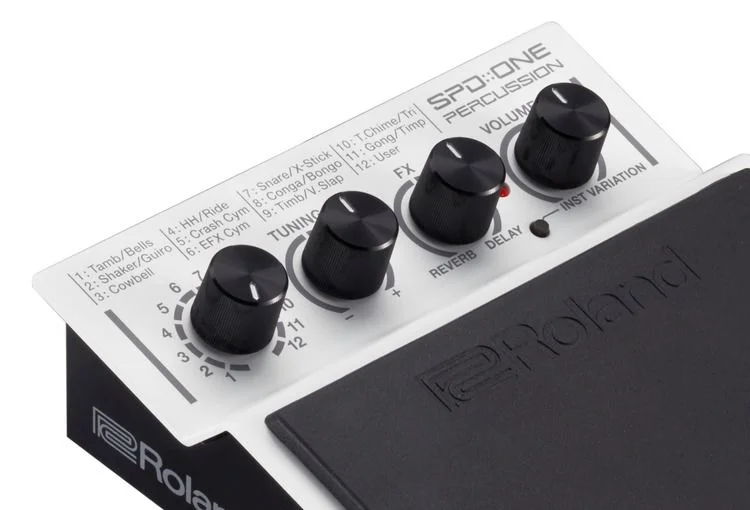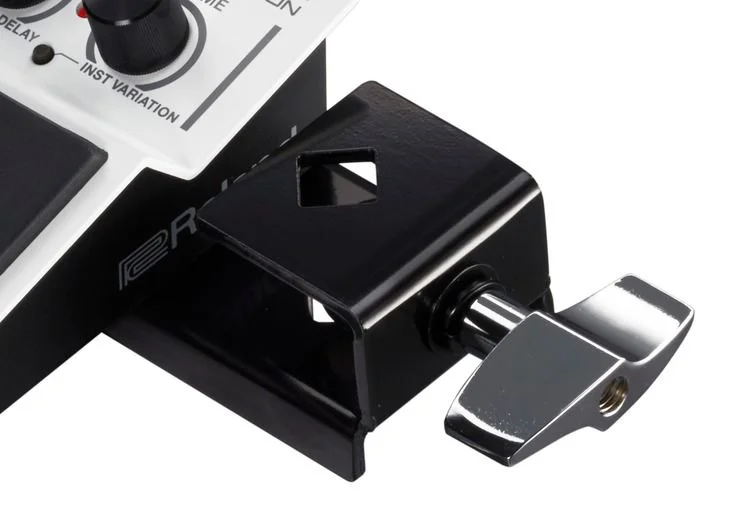 Integrates into any drum or percussion rig
Whether you play with your hands, sticks, mallets, or some other method, your Roland SPD-One Percussion drum pad is happy to oblige. In addition to setting the volume and effects, the sensitivity is totally adjustable. As for mounting, you can stick the SDP-One Percussion to any tom, cymbal, or mic stand you have on hand. Finally, there's no need to bother with extra cables (unless you feel like picking up an optional power supply), since the SPD-One Percussion drum pad runs efficiently on four AA batteries.
SPD-One: a new direction in virtual drums
Twenty years after launching the original V-Drum line, Roland is still at it, revolutionizing the world of virtual drums in exciting and creative new ways. The SPD-One combines the standalone modular approach of the traditional SPD series that drummers at Sweetwater already love in a format that lets you build the exact kit you have in mind. Want to add an electronic snare or tom? No problem. Replace your kick with a pad? Piece of cake. Build a full kit or just add the pieces you want; it's all up to you with Roland's SPD-One series.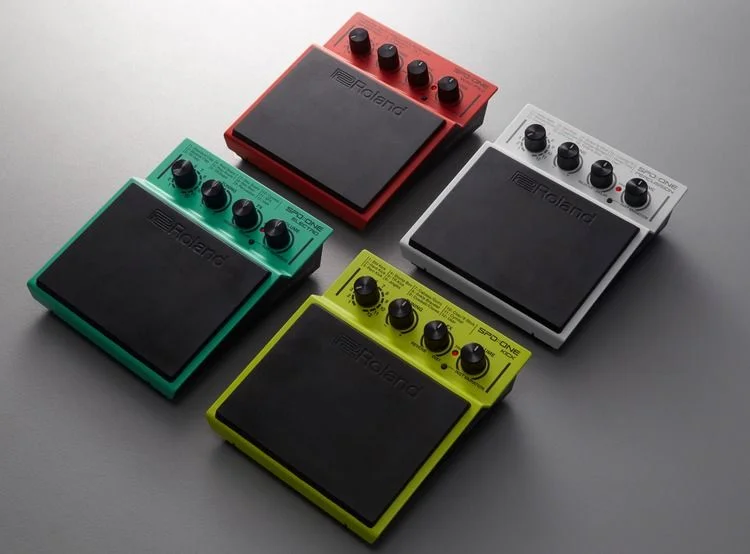 Roland SPD-One Percussion Drum Pad Features:
A standalone sample pad that integrates easily into any drum kit
Comes loaded with 22 realistic percussion sounds covering all the bases
USB connectivity lets you load up WAV files so you can use the samples you want
Send MIDI via USB to control other instruments or record/sequence in the studio
Add reverb and delay, even pitch shift samples to the way you want them to sound
Sensitivity control lets you use hands, sticks, mallets, or other playing methods
Runs on 4 AA batteries (optional power supply not included)
Tom stand and cymbal stand mounting hardware included