Regular price
Sale price
8,030.00
Unit price
per
Sale
Sold out
Eight Oscillators for Outsized Sounds
Craft Synth 2.0's ultra-fat sound comes from its stacked eight-oscillator configuration. Select two different waveforms from 40 available options to play across four oscillators each and prepare to be stunned by the depth of sound emanating from such a pint-sized synth. Not fat enough for you? Use the "spread" function to slightly detune each of the eight oscillators to generate warbling, rich chorused sounds. Or, tune the oscillators to intervals and build polyphonic chord shapes for cinematic stabs and celestial pads.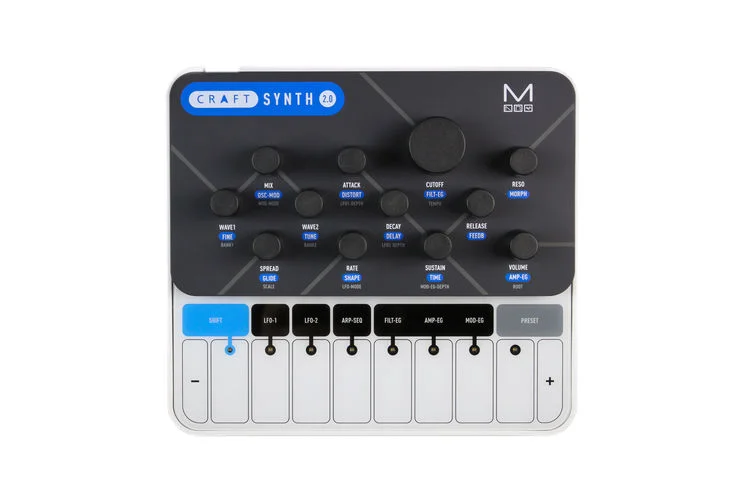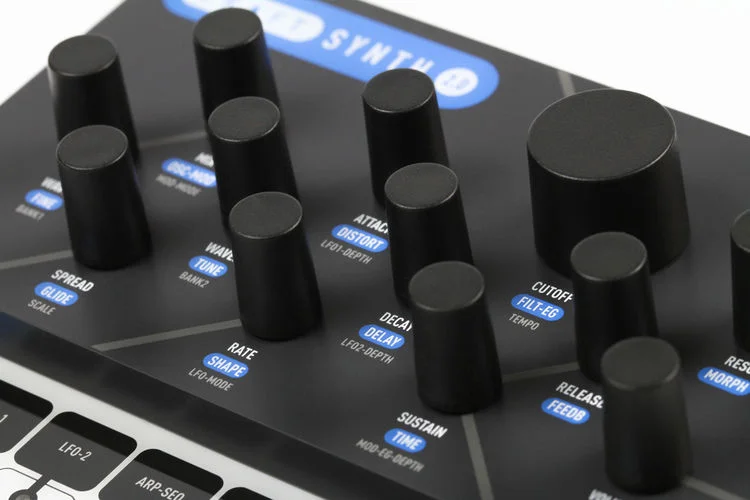 So Much Signal Processing!
The number of processing options Craft Synth 2.0 offers is — frankly — a bit shocking: three envelope generators for frequency, amplitude, and modulation; two audio-rate LFOs; a 2-pole resonant filter; and an 8-slot modulation matrix to stitch them together in brain-twisting arrays. Not to mention, Craft Synth 2.0 somehow manages to pack in 16 oscillator modifiers to crush, distort, warp, and delay signals in limitless unique and unanticipated ways.
Take Your Synth Show Outdoors
One of the drawbacks of being a committed synth head is the hours spent hunkered indoors twisting knobs until the perfect patch spills out. Battery-powered and totally portable, Skulpt lets you emerge from the depths of your studio. Get outdoors and let nature power up your inspiration. Or, take it on the road with you as a traveling companion. Just remember, don't synth and drive!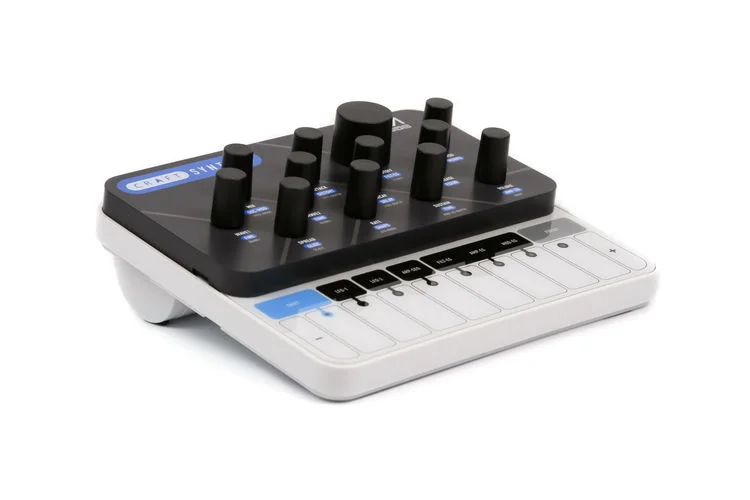 Modal Electronics Craft Synth 2.0 Portable Monophonic Wavetable Synthesizer Features:
Massive monophonic wavetable synth in a portable, small-format design
Eight-oscillator configuration plays two different waveforms (40 available) using four oscillators each for an ultra-fat sound
Three envelope generators for frequency, amplitude, and modulation
Two audio-rate LFOs and a 2-pole resonant filter to shape your signal
16 oscillator modulators, including bitcrusher, distortion, and delay
Powered by USB or three AAA batteries so you can take it with you anywhere
Play the synth with the onboard 8-note touchpad or an external MIDI controller
Optional software editor compatible with any macOS, iOS, Windows, or Android Device
Share
View full details