---
---
A sturdy, adjustable stand for iPad and iPad mini
Designed for Musicians
Let's face it, there's enough pressure in the studio without having to worry about breaking your iPad. We've elegantly solved this problem with the iKlip Studio an adjustable iPad desktop stand that takes the worry out of energetically tapping out rhythms or playing virtual instruments on your iPad. Designed specifically for musicians, iKlip Studio holds the iPad firmly on studio desks or other surfaces, and is available for iPad and iPad mini.
You can tap away on synths, beat-pads, and other music apps on iPad's multitouch screen with no risk of the device moving or sliding. iKlip Studio's flexible orientation allows it to tilt from a low-profile angle – ideal for use with apps like mixers, controllers or synthesizers – to near-vertical positioning for use as a reader for scores or tablature, or to place the iPad behind music keyboard controllers.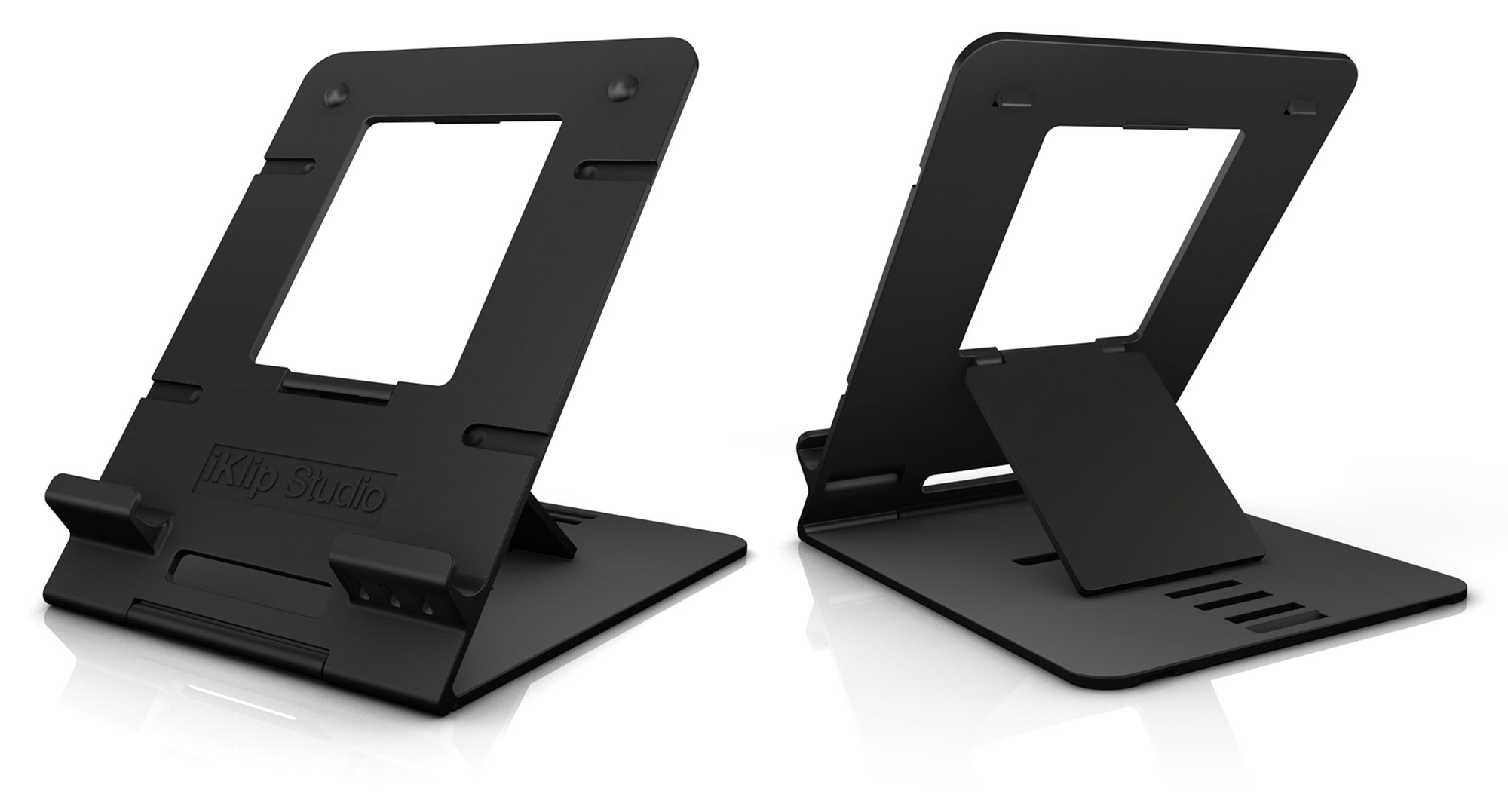 Lightweight, Shock-Resistant and Flexible
iKlip Studio is made of lightweight, shock-resistant thermoplastic that is durable and solid, and reliably supports the iPad. Rubber foot-pads grip the desktop and prevent unwanted sliding. The support tray fits most cases for ultra-quick positioning of an iPad of any generation.
Your device can be quickly rotated between horizontal and vertical position to suit any app. Convenient openings in the housing allow accessibility to every port of the iPad. Handy slots let you keep cables neatly organized.
Two Versions,
Small Footprint,
Big Support
iKlip Studio is available for full-sized iPads (any generation) and tablets, and for the iPad mini and other 7" tablets. Both sizes feature an adjustable design that lets you position your device at a comfortable viewing angle for tapping and playing without slipping . The iKlip Studio is also a great companion to a standard Bluetooth keyboard for working on the go in tight spaces.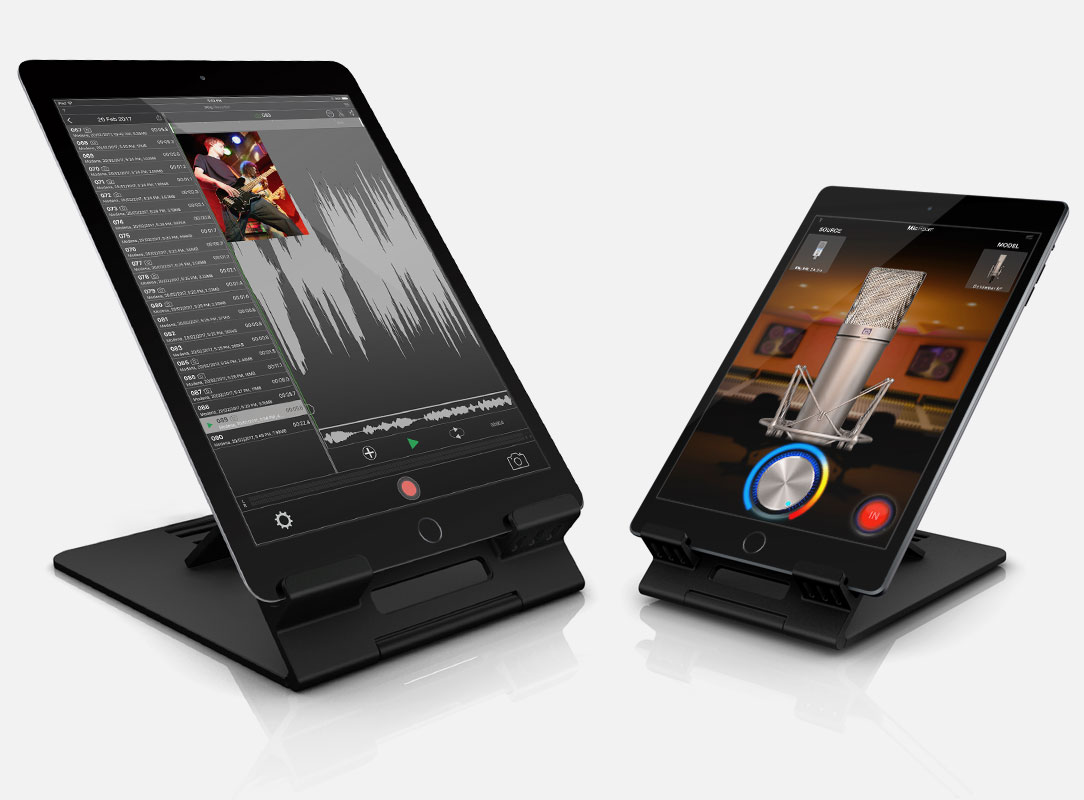 Read, Mix, Tap, and Hammer
With an adjustable angle and no-slip rubber base, even heavy-handed users can now use multi-touch gestures without worrying about the device slipping or moving around. Both iKlip Studio versions allow you to position your device at the perfect angle to prevent wrist, neck or eye strain.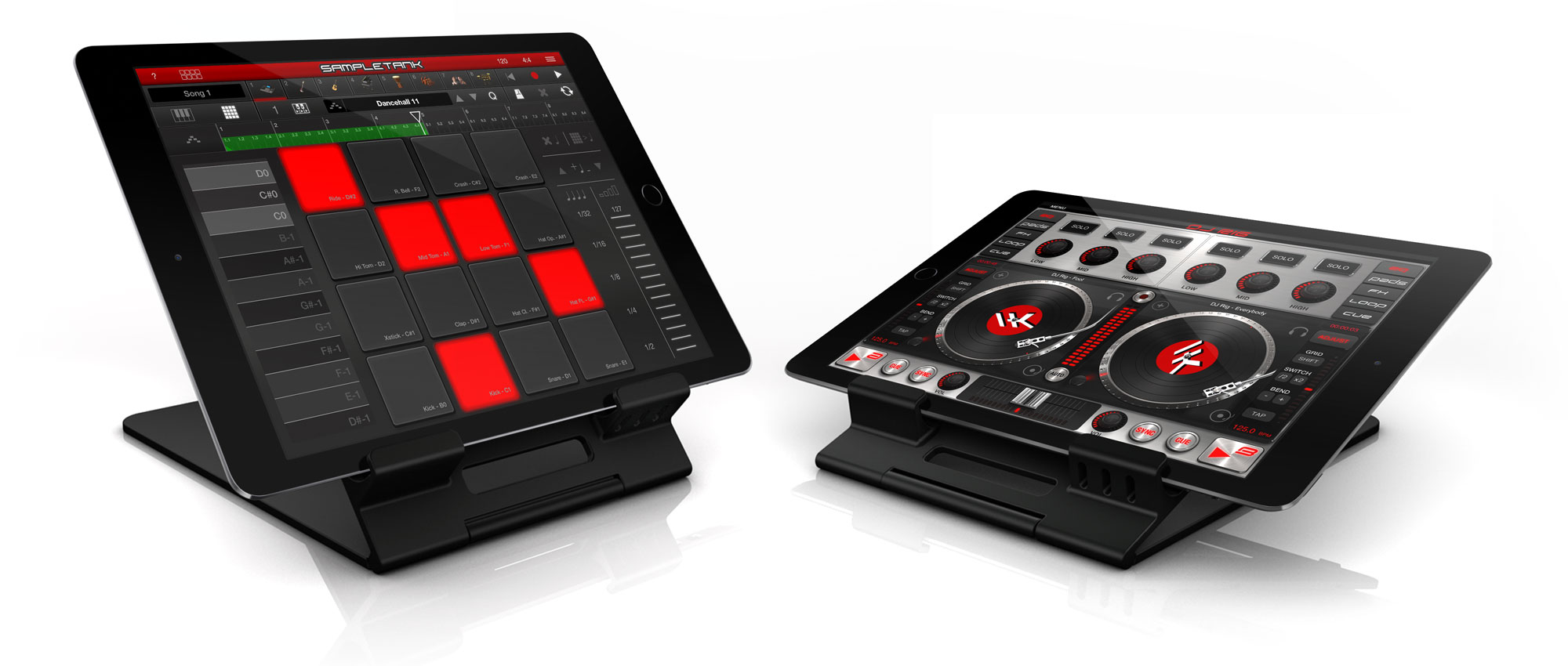 For musicians, the iKlip Studio series allows you to use your device as a seamless part of your existing studio, keeping it positioned at the ready for use as a control surface, instrument, display, and more, without worrying about it sliding mid-performance. For gamers, iKlip Studio stands feature a "sure-grip" placement tray that secures your device, allowing even the most furious pounding without needing to cradle your device in your lap. But be careful… we can't be responsible for how excited and energetic you'll become, and we don't replace broken screens on devices.
Maximum portability
For maximum portability, iKlip Studio folds completely flat so it can be quickly inserted into any iPad bag and carried anywhere.
Like the other members of the iKlip family, iKlip Studio is designed and manufactured in Italy, and it's the perfect add-on for users of IK music-creation apps and accessories.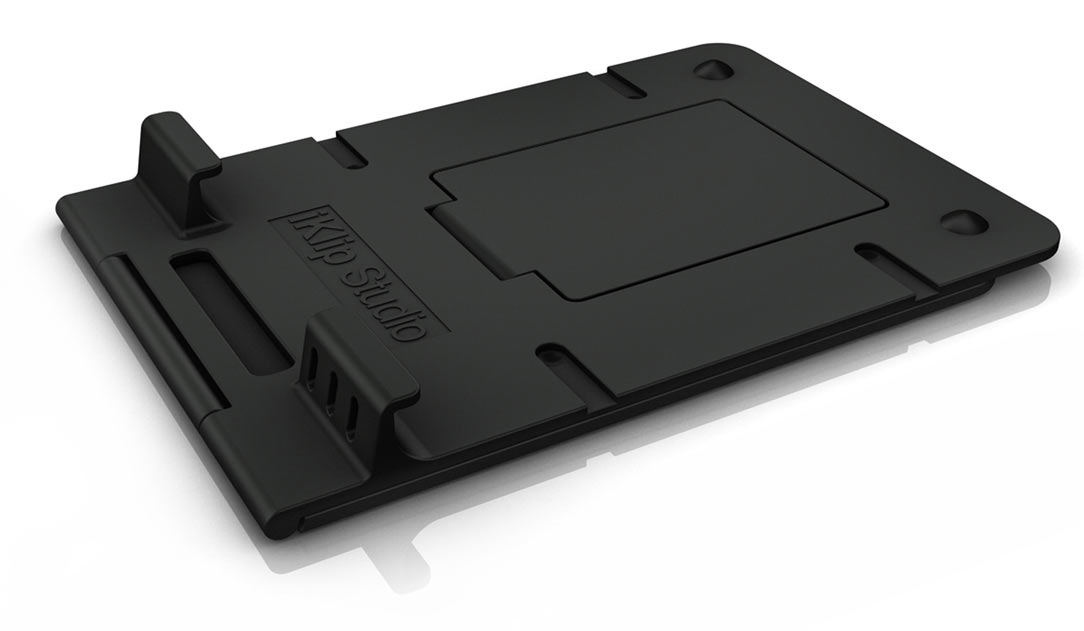 Works with Android Tablets
iKlip Studio isn't just for the iPad. In fact, iKlip Studio for iPad and iKlip Studio for iPad mini works with most Android tablets, including 10" and 7" devices in both horizontal and vertical orientations, and is the perfect stand for e-readers like the Kindle Fire, Nook, etc. Plus, you can use the new iRig Recorder for Android with an iRig MIC, iRig MIC Cast or iRig Pre to record professional quality audio on your Android device, or use your favorite Android music-making app with confidence.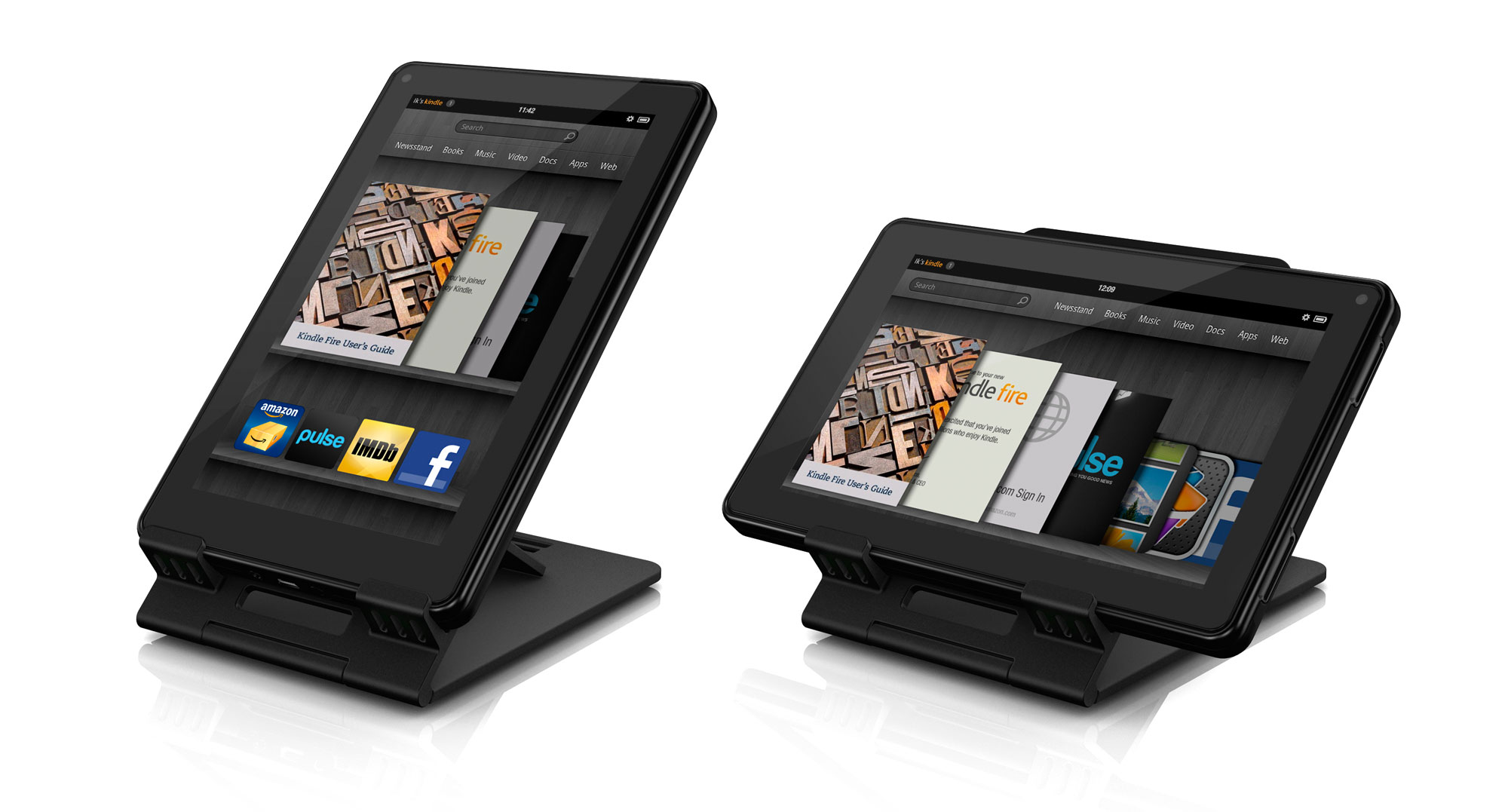 Features
Available for iPad and iPad mini
Works with most 10" and 7" tablets and readers
Sturdy, durable, lightweight, shock-resistant thermoplastic construction holds your iPad securely without scratching or marring it
Rubber foot-pads grip the desktop and prevent unwanted sliding
Flexible orientation allows iKlip Studio to tilt from a very low-profile angle to near-vertical positioning
The device can be quickly rotated between its horizontal and vertical position
Perfect for the studio, office, travel, home and school use
iKlip Studio for iPad works with other 10" tablets
iKlip Studio for iPad mini works with other 7" tablets (Kindle Fire, Galaxy Tab, Nook, etc.)
All controls, buttons, connectors and camera of the iOS device are accessible
Fast installation — can be mounted in seconds
Folds up for easy storage
The support tray fits most tablet cases
iKlip Studio for iPad includes detachable

 

iRig

 

bracket for the

 

AmpliTube

 

range of apps or any other guitar effects app
Designed and manufactured in Italy
---