---
---
Take a stand anywhere you go with a protective carrying case with positionable legs for iPhone 6/6s or iPhone 6 Plus/6s Plus
Introducing the iKlip Case series for iPhone 6/6s and iPhone 6 Plus/6s Plus. It's a protective carrying case with an easy-to-use built-in multi-position stand for musicians and more. A fusion of functionality and durability, it ensures that you'll always be able to set up your iPhone for effortless viewing: Use it while playing instruments with apps on your phone, while reading in coffee shops, while giving presentations and a whole lot more. With iKlip Case, you can take a stand anywhere you go.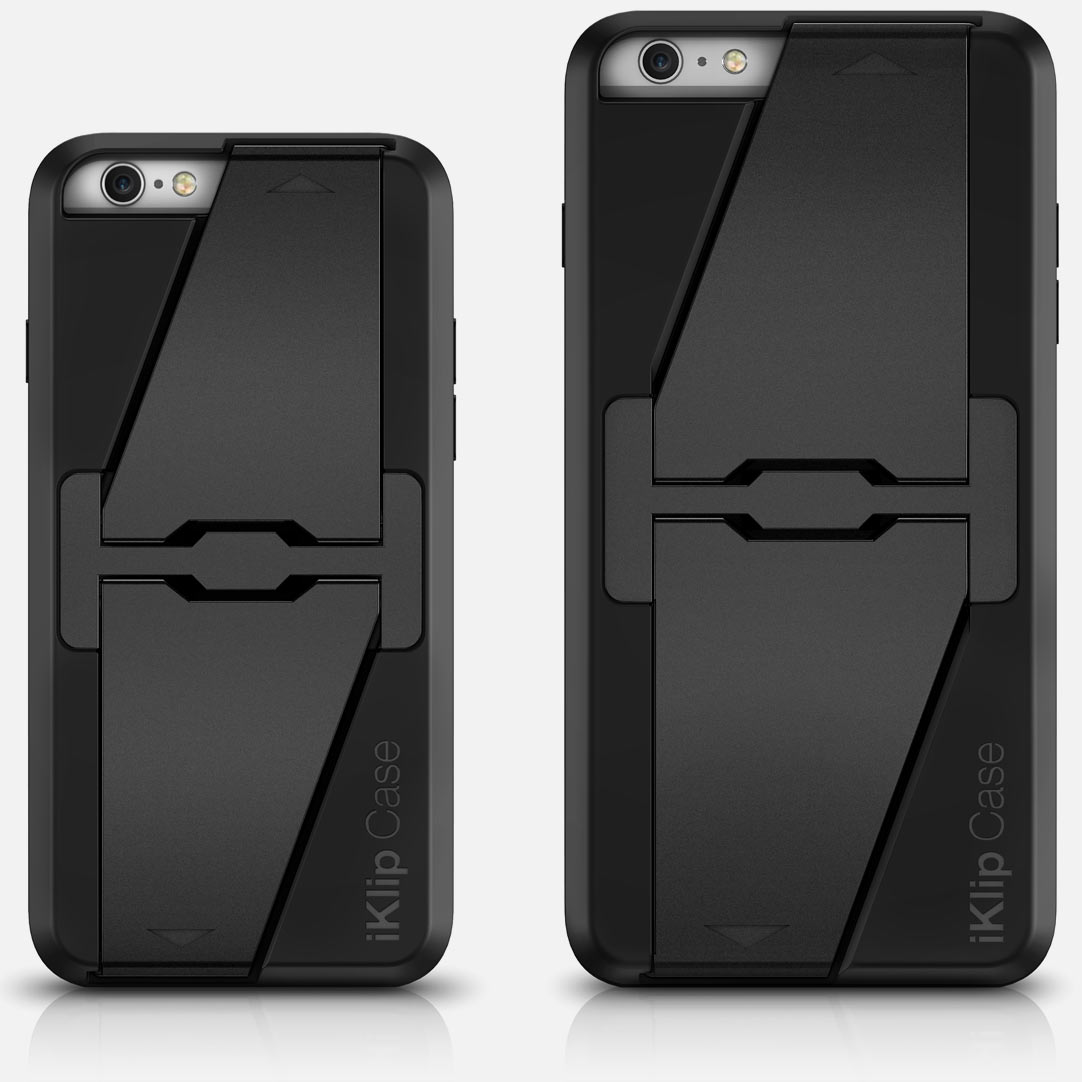 Now that's a good angle
At its heart, iKlip Case is all about its built-in stand system. This stand system lets you position your iPhone for use in 1 of 4 different viewing angles. It features two large wing-like legs that can be quickly expanded to switch between 2 set angles per viewing orientation: Portrait mode can be viewed at 60° and 45°, and landscape mode can be viewed at 80° and 60°. In either configuration, iKlip Case offers a sturdy and firm hold that's as good for making music as it is for watching movies, playing video games or surfing the web.
Flexible protection
iKlip Case is dependable. With it, you'll be safe in the knowledge that your iPhone is strongly protected. Its body has been industrially designed in Italy — it sports the most rugged and durable materials on the market. Its body is made from a lightweight and shockproof thermoplastic (TPU), and its legs have been constructed from rigid Polycarbonates (PC) plates. These materials have all been chosen to provide security and peace of mind under even the most demanding of circumstances.
Take it to the stage
You can use iKlip Case with the full spread of IK apps: like AmpliTube for guitarists, VocaLive for singers and iRig Recorder for journalists. iKlip Case leaves all device ports and controls freely accessible, which makes it the perfect complement to IK's entire range of high-quality accessories.
Features
Case with positionable stand available in two versions: one for iPhone 6/6s or one for iPhone 6 Plus/6s Plus
Shock-resistant and durable thermoplastic body
Rubberized and grippy anti-slip surface
Lightweight and slim design
2 angles of inclination when in portrait position: 60° and 45°
2 angles of inclination when in landscape position: 80° and 60°
Leaves all ports and controls freely available
Compatible with all IK accessories
Compatible with IK's full range of mobile music apps
iKlip series
iKlip Case is part of IK's iKlip family of products designed to hold mobile devices, smartphones and tablets securely in place for a multitude of uses for musicians, broadcasters, creative professionals and hobbyists.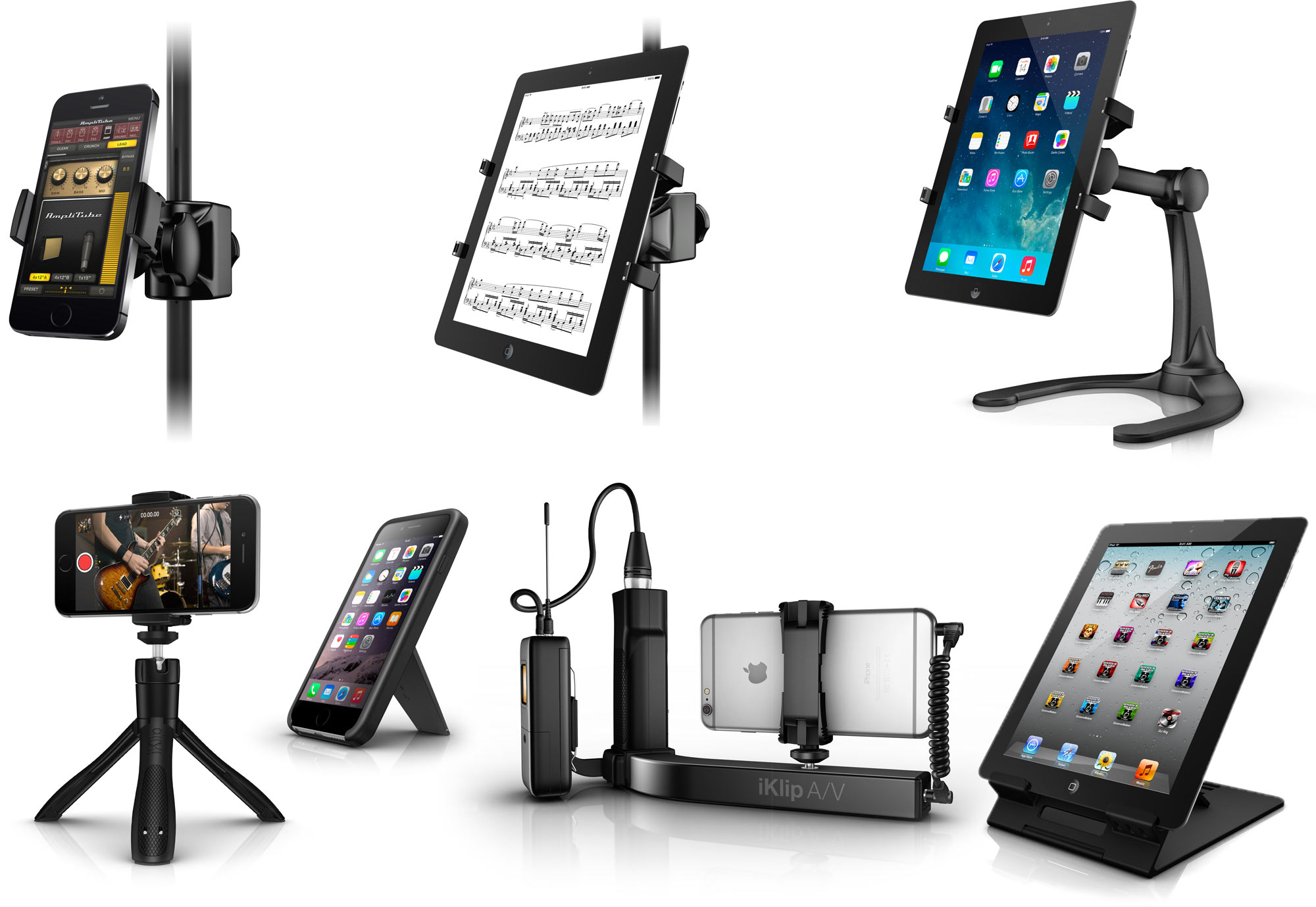 ---