---
---
Global Positioning for iPad on stage and in the studio
Put Your iPad Right Where You Need It
Introducing the iKlip 2 for iPad – a newly designed multi-angle lightweight universal iPad microphone stand adapter. We've taken the hugely successful iKlip Microphone Stand Adapter and made it even better and easier to use. Now take your favorite iPad music apps to the stage for live performance with solid, dependable secure support and multi-angle global positioning.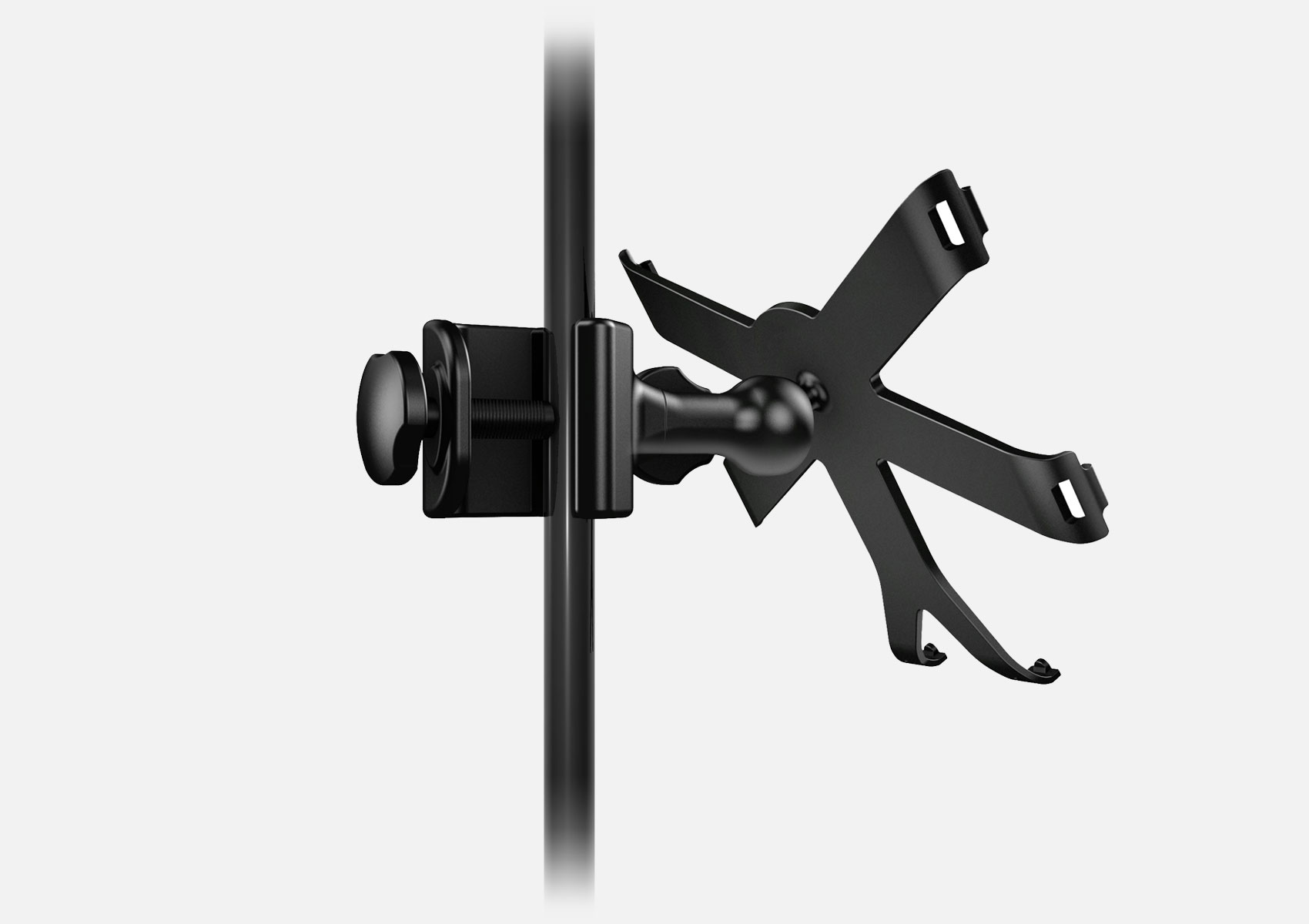 We've Got You Covered
The new iKlip 2 for iPad is easy to use in any live setting – onstage, in the studio, at school, at home or in the boardroom. With its new ball joint multi-angle adjustable design, you can securely position your iPad for optimal viewing and accessibility, while all controls, buttons and connection ports remain free from obstruction. Plus, the iKlip 2 can now be attached to beefier mic stand poles – up to 1.2" diameter.
Up There in the Air
iKlip 2 is now compatible with the Apple's sleek new iPad Air and iPad Air 2. Just snap in the included adapters and your iPad Air/iPad Air 2 will fit snugly into your iKlip 2.
If you purchased the iKlip 2 prior to when these adapters became available, you can buy a set on the IK Online store, and we'll ship it to you free!!
Note: iKlip 1 is not compatible with iPad Air adapters.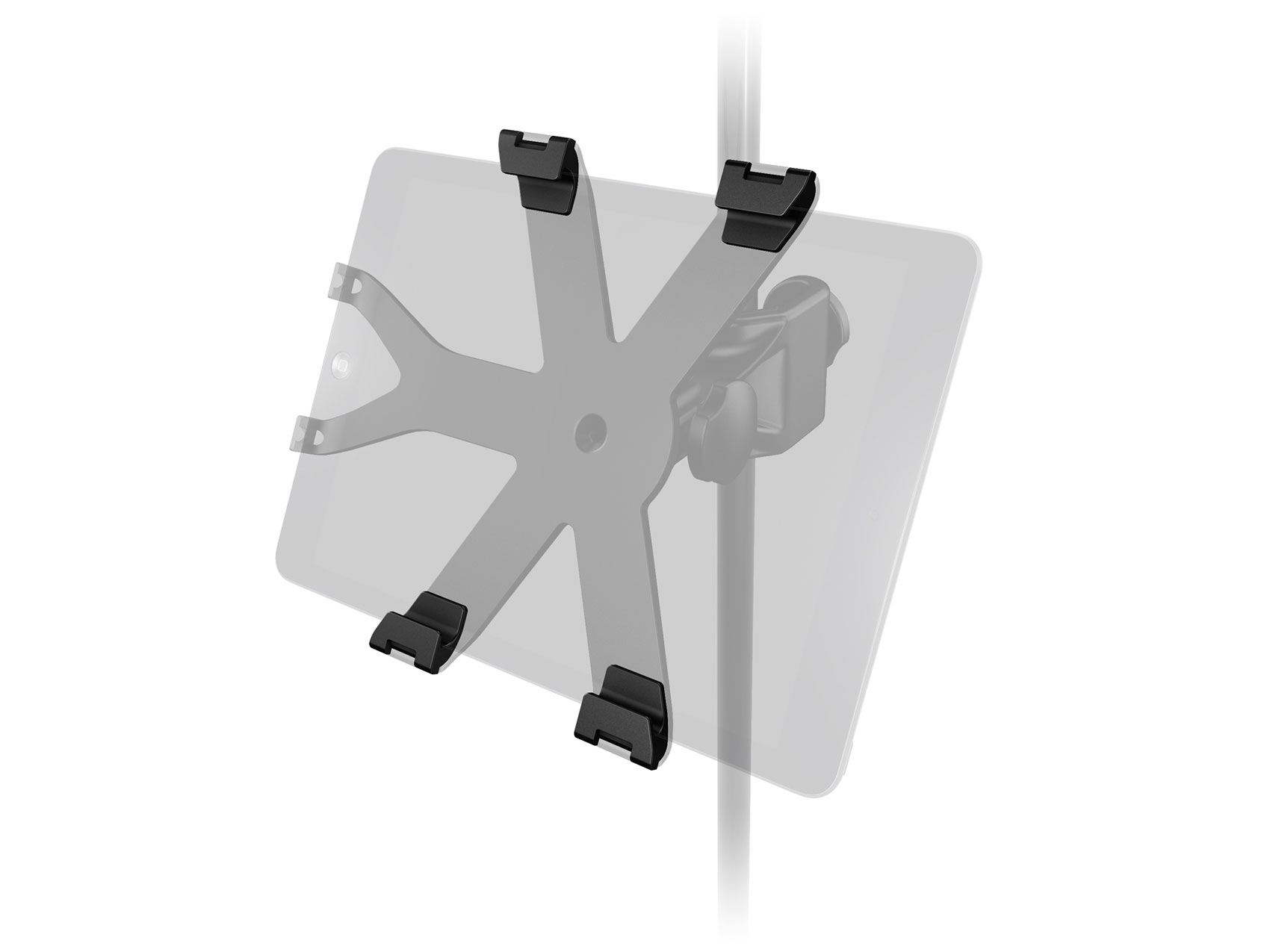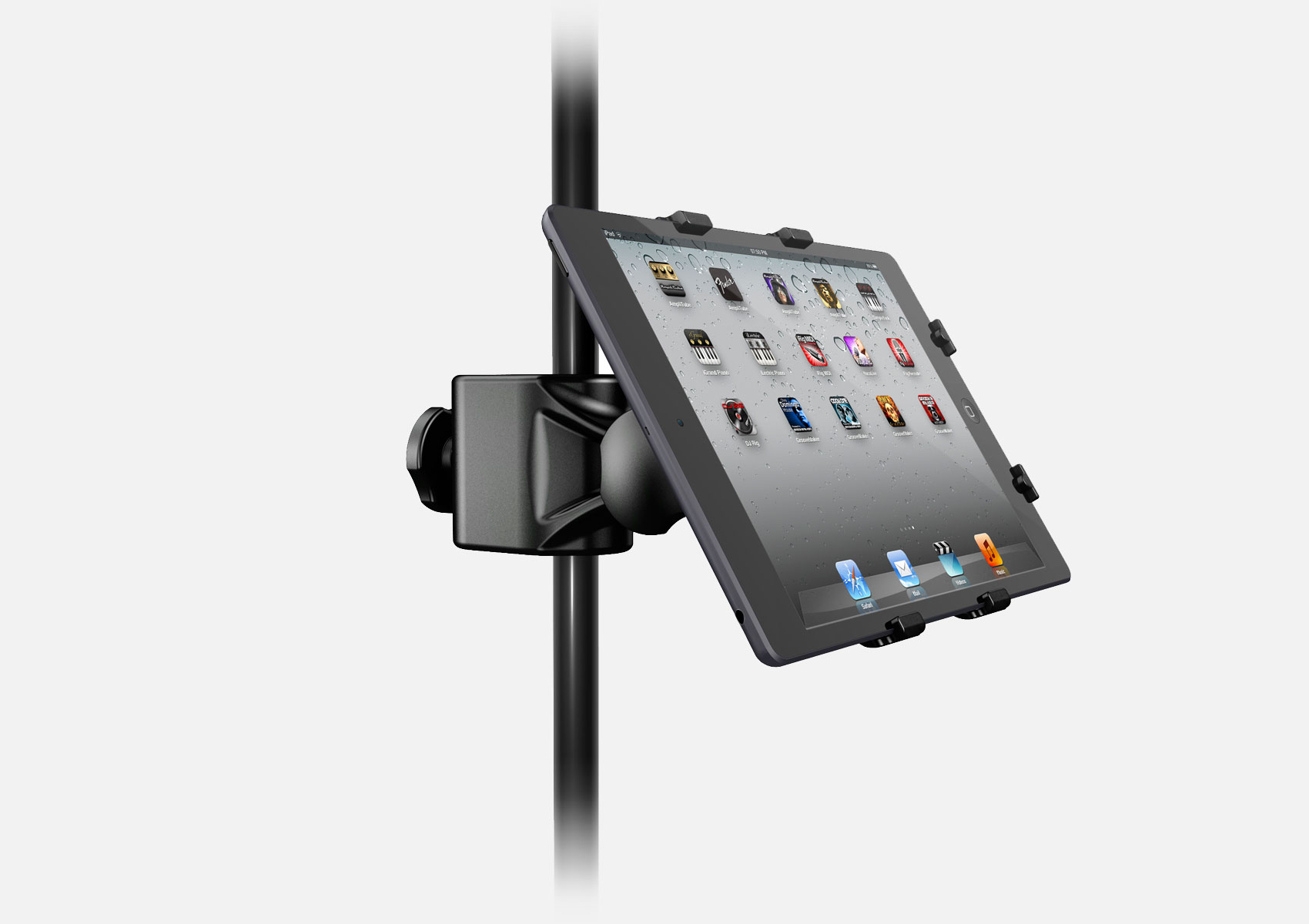 ---